Vademecum for returning to Colleges and University Residences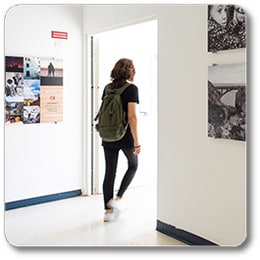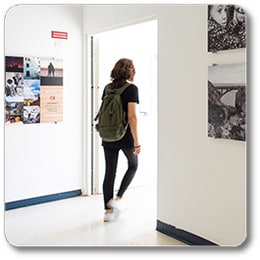 Following ACRU directives, EDUCatt has prepared a vademecum to illustrate the new rules of conduct aimed at ensuring maximum safety for those involved in collegiate communities.
In order to continue to ensure the maximum safety of the people involved in the collegiate communities, theAssociation of University Colleges and Residences (ACRU) has prepared some useful tools and rules of conduct. In the wake of these indications, EDUCatt has provided for the colleges and residences of the Catholic University of the Sacred Heart a series of standardscontained in a Vademecumto deal responsibly and sensibly with the emergency caused by the pandemic, to be scrupulously observed for minimise the risks of contagion.
With the intention of guarantee hospitality In order to continue to contribute to the growth of the person and the development of transversal skills, the rules describe how to deal with a possible return to the facility - after having sent a descriptive statement of any contact with symptomatic and/or infected persons, and having checked with one's general practitioner the absence of contraindications to community life - and the possible withdrawal of one's personal belongings. New behavioural practices include the daily measurement of temperature, the use of mask and others personal protective equipment in cases (very rare and of extreme necessity, as well as governed by the regulations in force) of leaving the facilities.
Emergency management caused by Covid-19: Vademecum for Colleges and University Residences