New support for collegians who will not be able to use the service during the emergency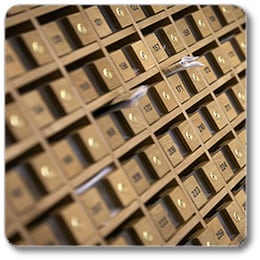 Some of the financial relief measures taken by the Foundation to meet the needs of boarding school students and their families.
In the face of the second wave of health emergencies, and consistent with the provisions of the institutions and the University, EDUCatt intends to support families and boarding students who will not be able to be present in EDUCatt residential facilities during this delicate time.
This is a concrete action aimed at reducing the cost of residential services not used by students, in proportion to the period of absence from the College.
For each month of absence from the facility in the period October-December 2020EDUCatt will in fact from the second instalment the equivalent of 1/11 the annual fee stipulated in the notice for accommodation, food and change of linen (where applicable).
By way of example, a discount of 2/11 of the annual tuition fee will be granted to students who are absent for a total of two months, and 3/11 for those who are absent for the entire period.
The facilitation applies to all students at the Colleges and Residences managed by EDUCatt at all locations - excluding EDUCatt scholarship recipients and possible drop-outs - who are up to date with the payment of the first College instalment due at the end of November 2020, whose MAV will be available in the MyEDUCatt reserved area from mid-November.
The measure does not provide for the application of reductions for intermediate or other timeframes. On the other hand, the economic conditions for any renounced students are set out in point 10.1.3 of the notice of competition to which they adhered when submitting their application for admission/readmission.
EDUCatt will evaluate the possibility of extending the initiative in the year 2021, should the health emergency situation continue, also considering the economic sustainability of the operation. In the event of an extension, any discounts will be applied on the third and final instalment of the College. Any decisions in this regard may be confirmed in January 2021 in relation to the course of the ongoing health emergency and the consequent provisions of the authorities.
In view of the possible economic impact of the pandemic on family budgets, the Foundation also decided to postpone the deadlines for the second and third instalments of the College, setting them at 15 February and 15 April 2021 respectively.