Presentation of the Colleges of the Catholic University
On the eve of the launch of the competition for access to the Colleges and University Residences of the Catholic University, a short presentation informal presentation of the University's residential offer, with talks by some of the facilities' directors and a testimony by guest students.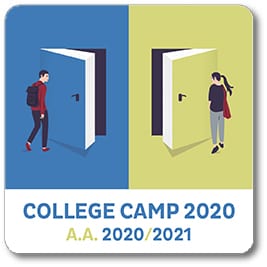 The event, which is open to those who have registered for the competition, will take place live on the platform Teams Monday 20 July at 18.00and will last approximately 30 minutes. To participate, simply click on the following link near the time:
Speakers:
Edoardo Grossule, Director of the Augustinianum College, Milan
Carla Messina, Director of Collegio S. Isidoro-Residenza Gasparini, Piacenza.
Testimonials:
Chiara De Stefano, Kevin Andronaco.
Conductor: Giada Meloni
Participation in the event is not compulsory and is not preparatory to the competition.