Presentation
The Residence is located within the Don Orione complex in the Monte Mario district, in the immediate vicinity of the Sacred Heart Catholic University and the A. Gemelli General Hospital.
30 single and double rooms, all air-conditioned and equipped with Wi-Fi; availability of a spacious kitchen and a common room with TV, as well as a dedicated laundry room. A conference room is also available on request.
Access to the structure is not bound by the Notice of Competition for admission and the requirements for the readmission of female students of the Catholic University to University Colleges and Residences.
USE: male
BEDS: 8 double rooms with private bathroom, 4 single room places with private bathroom, 18 single room places with shared bathroom.
TEL: +39 06.35404774
What you find in the facility:
weekly bedroom cleaning service and daily cleaning of common areas;
change of bed linen fortnightly;
24-hour concierge;
wi-fi;
air conditioning;
laundry service.
Guesthouse service
The facility offers a guesthouse service for men, for long periods. Rates 2023/2024:
double room - private bathroom: € 6,000.00
single room - dedicated services: € 6,500.00
single room - private bathroom: € 7,000.00
Gallery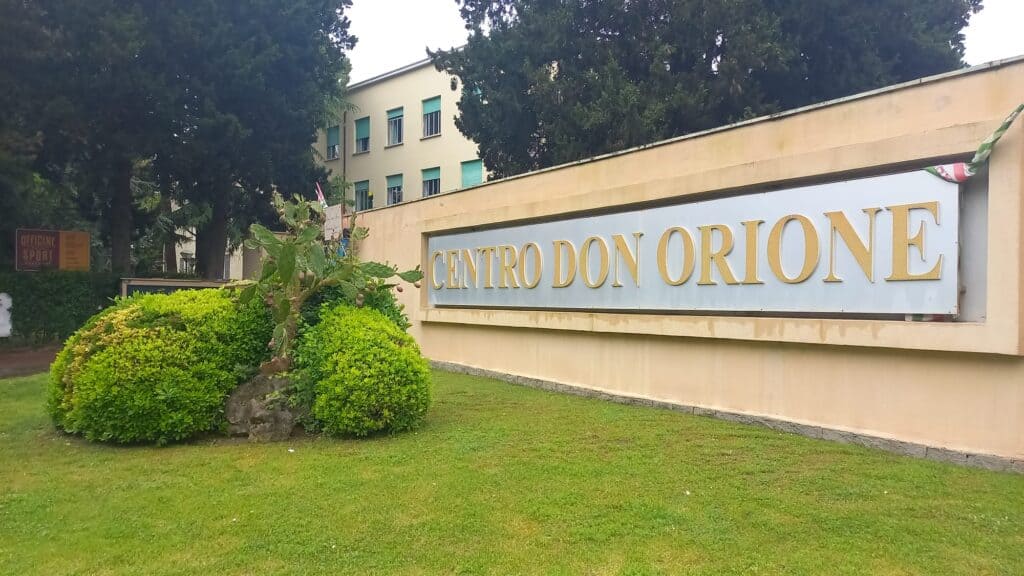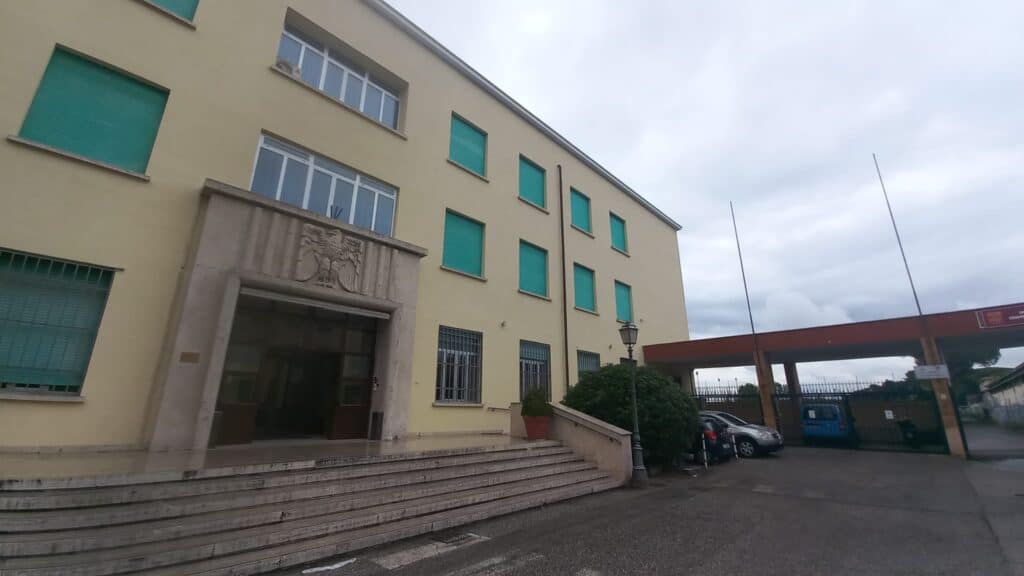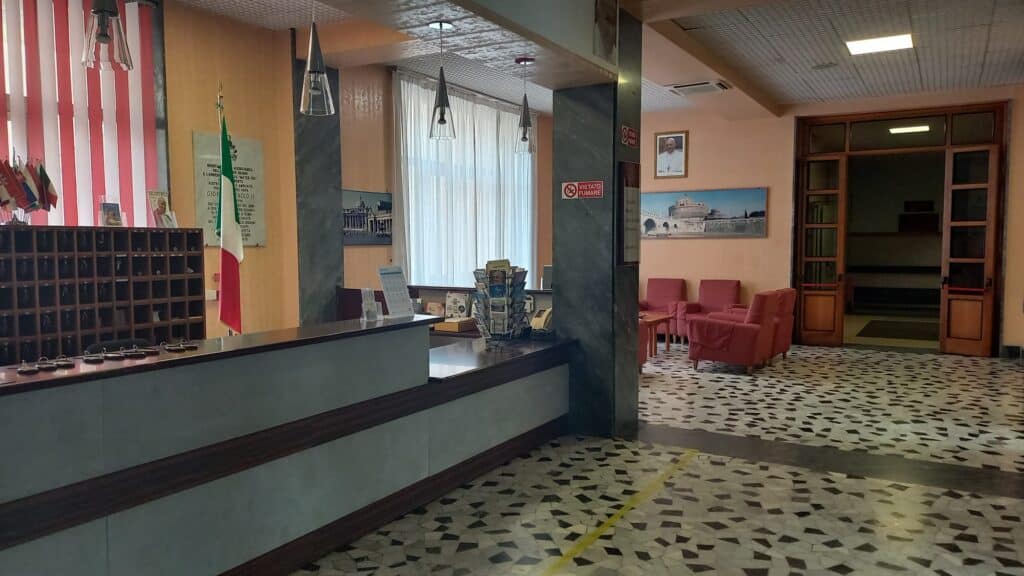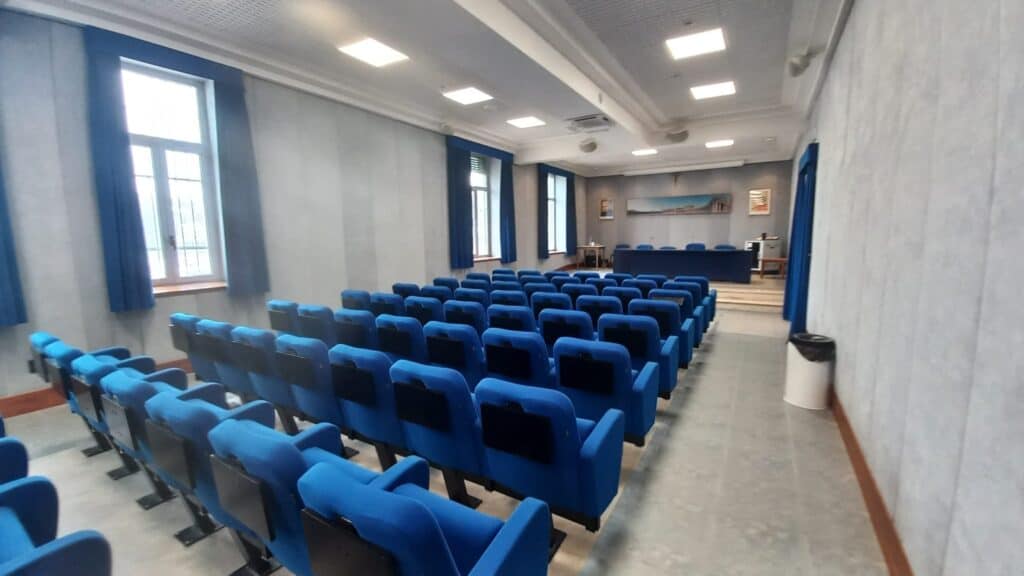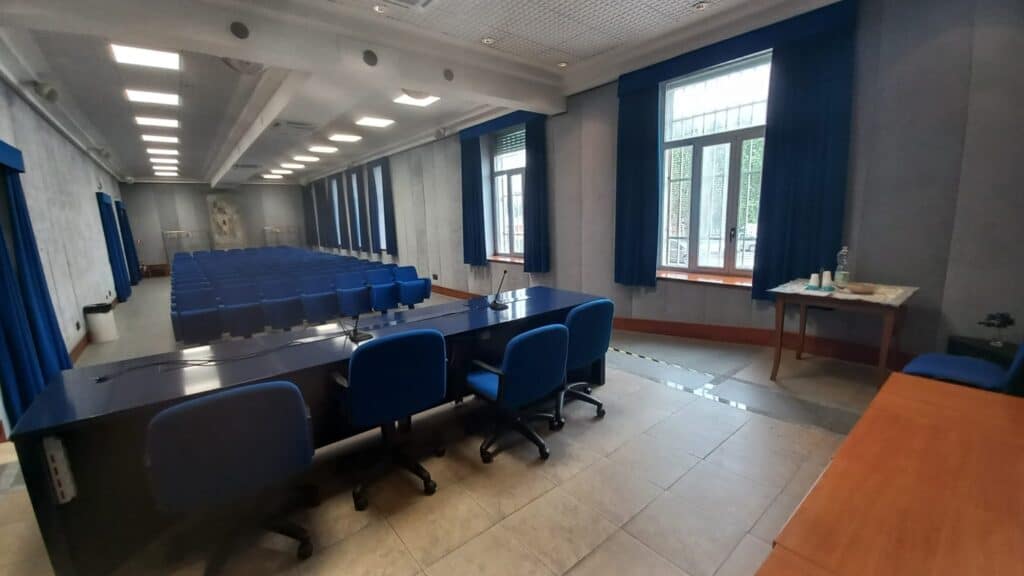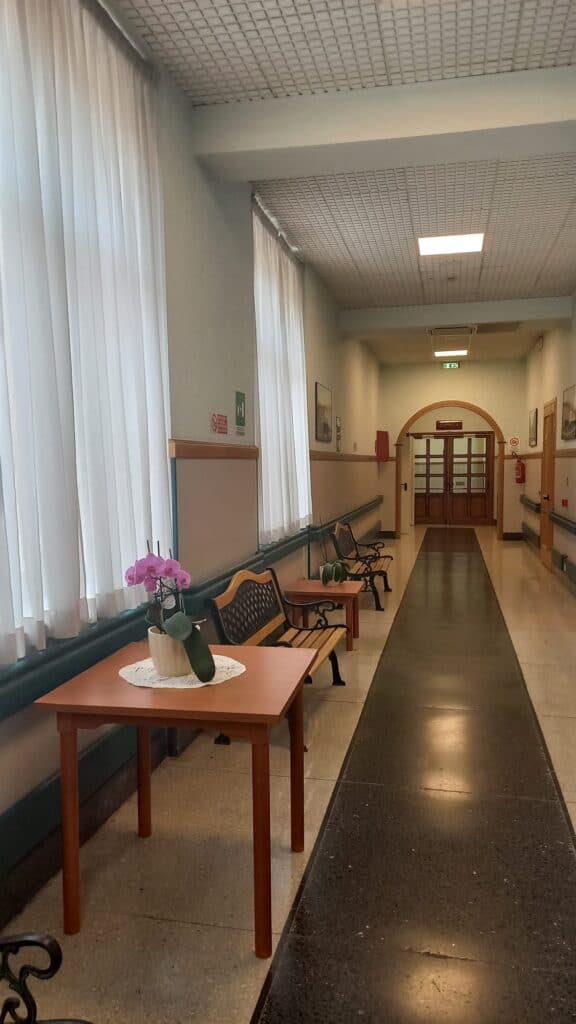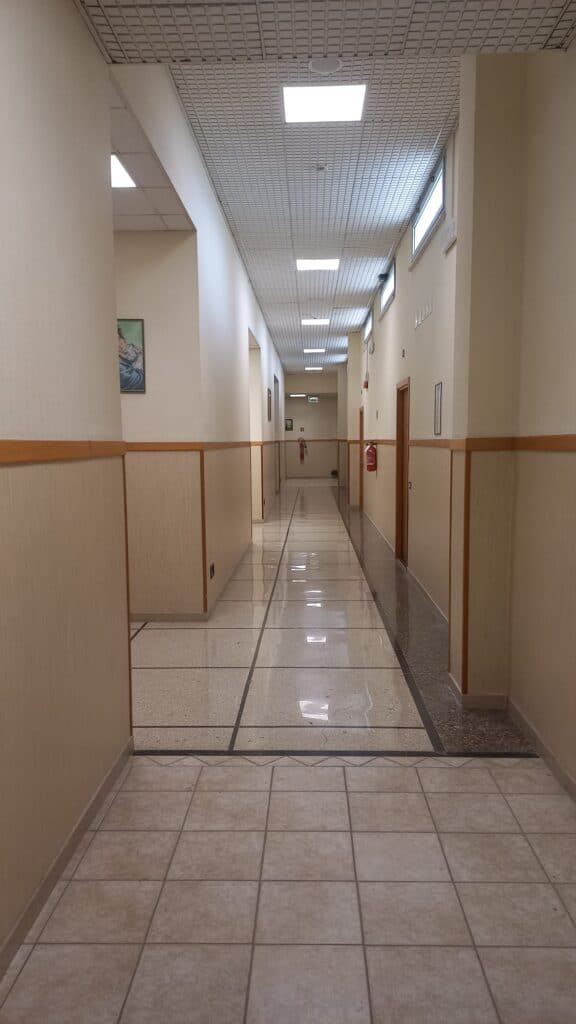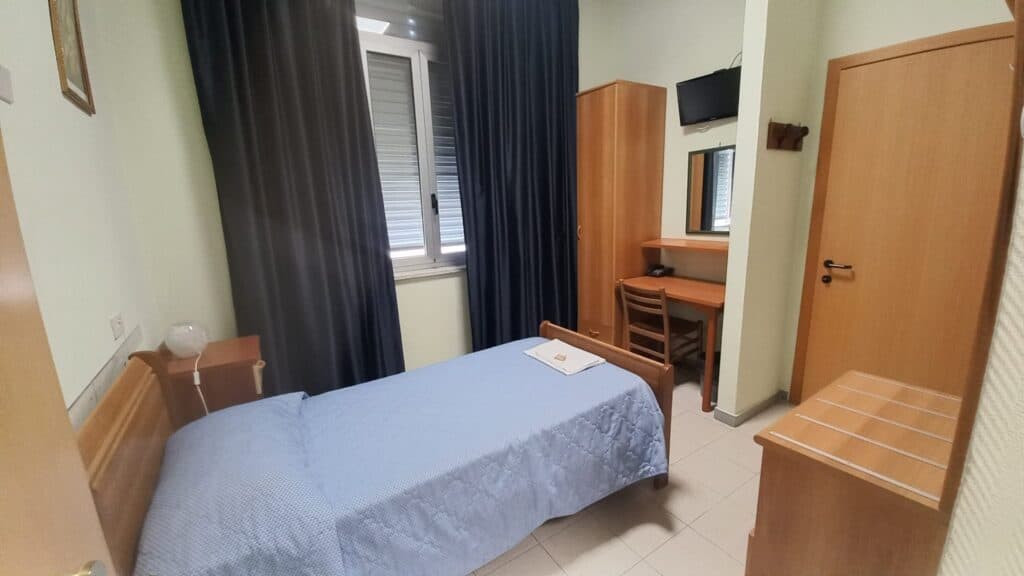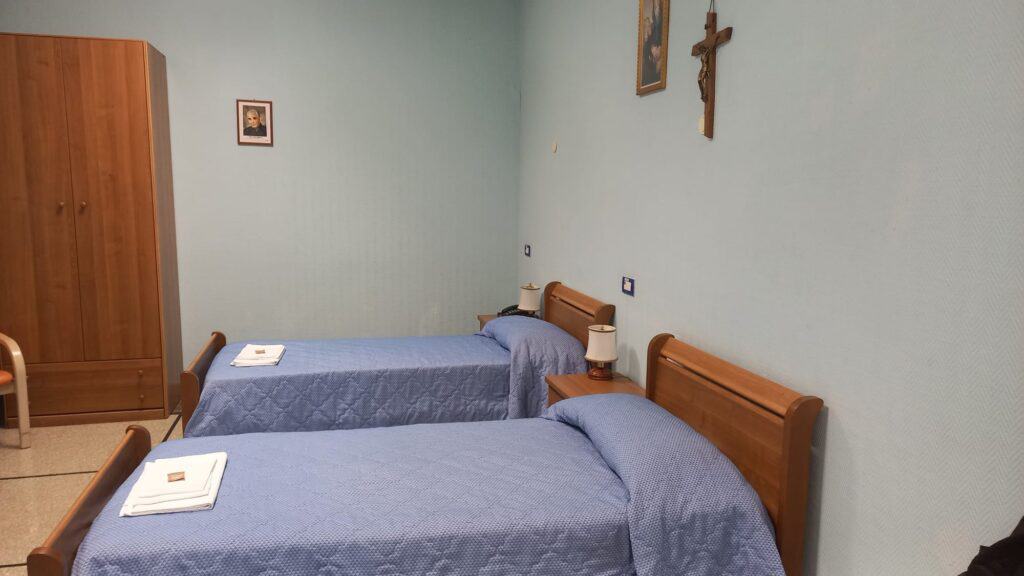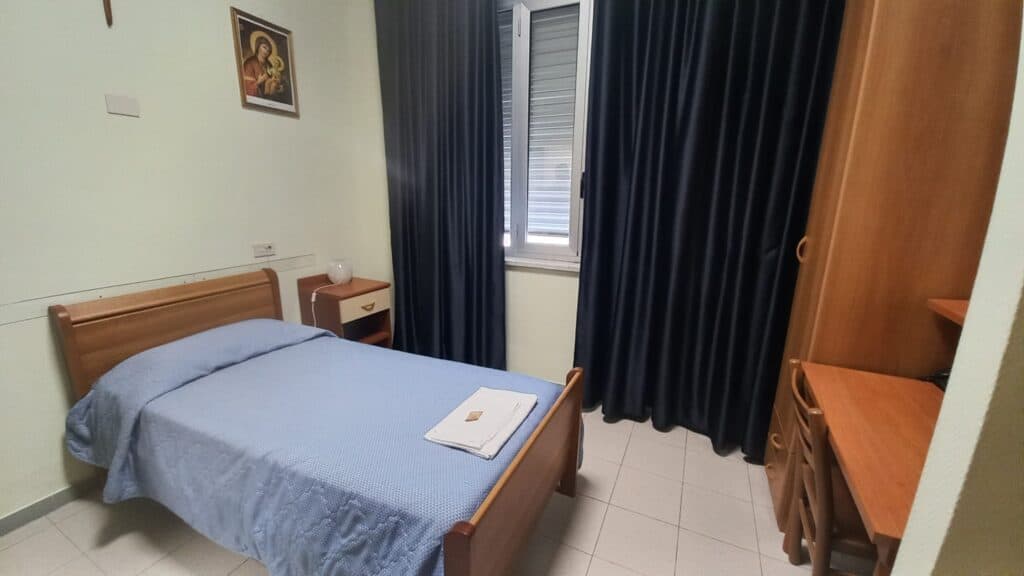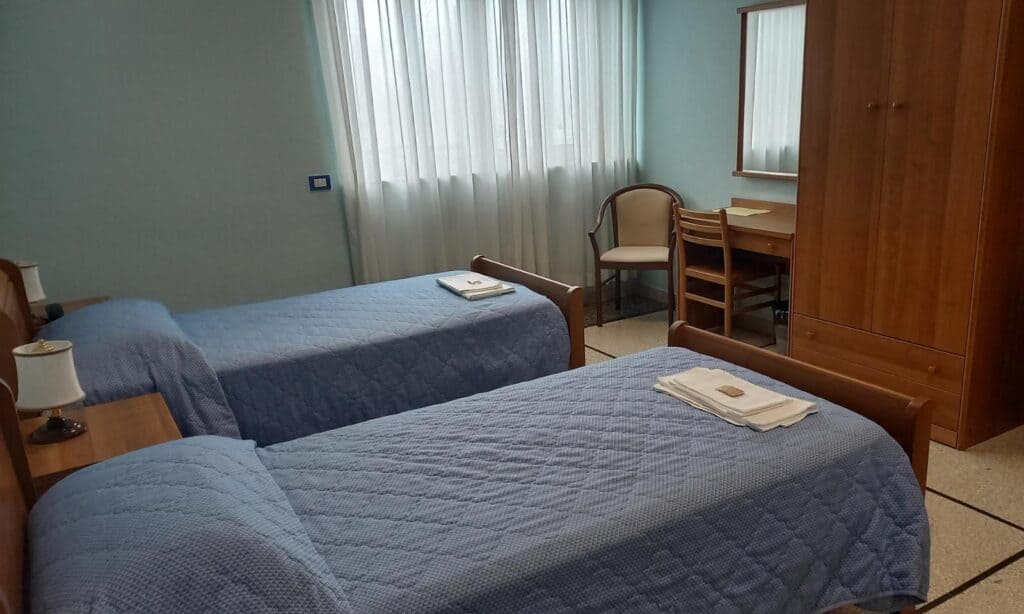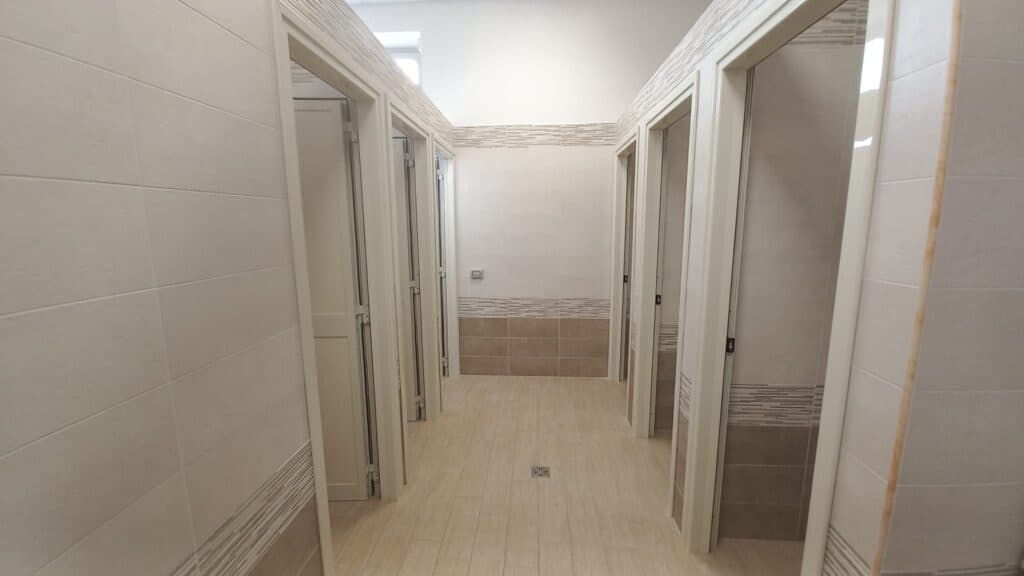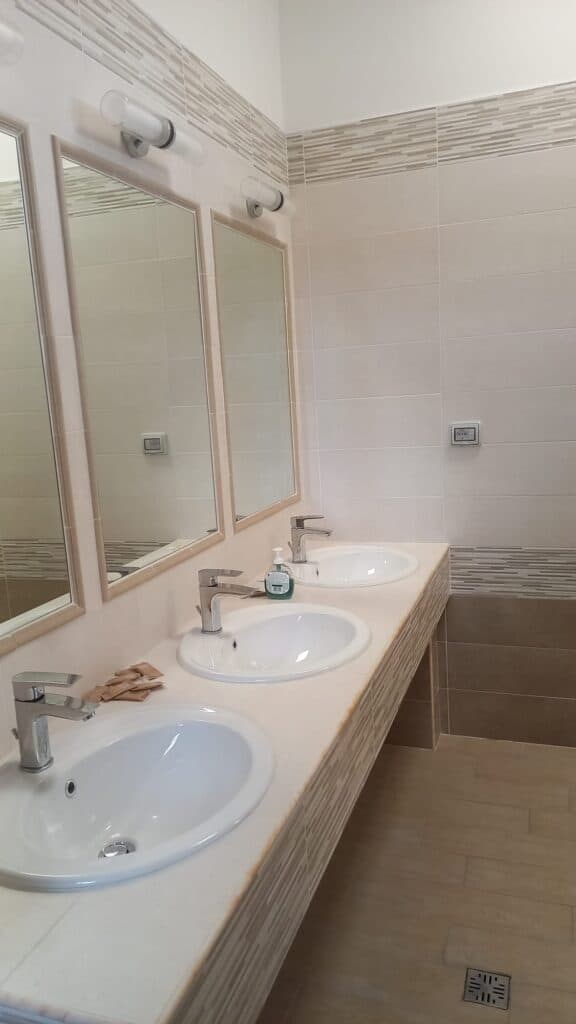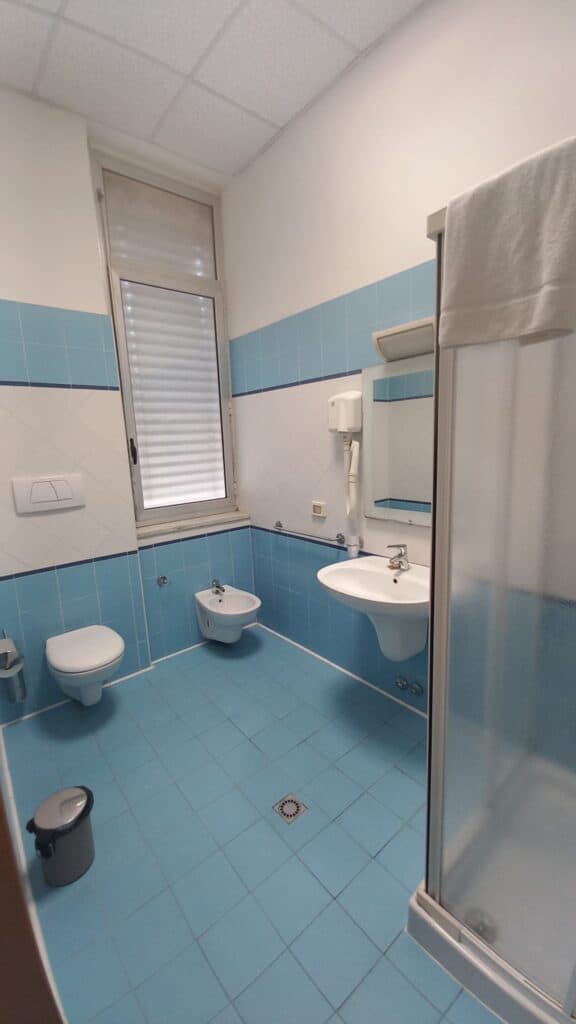 Where
Via della Camilluccia 120 - 00135 Rome