Presentation
The Campus Milano Olympia is located a short distance from the Milano Certosa stop from which the urban railway passes connected to the metro line leading to the S. Ambrogio stop, near the Università Cattolica. It offers socialising experiences and is equipped to meet the needs of psycho-physical well-being, without compromising the levels of privacy and confidentiality of accommodation necessary for study activities.
Opened in 2014, the facility features elegant accommodation, efficient common areas and meticulous attention to detail with the aim of offering maximum comfort and opportunities for personal enrichment in a context of maximum security and tranquillity for both Italian and international students.
The Campus provides broadband Wi-Fi coverage throughout, a 24-hour manned reception desk with a mail and parcel service and Amazon Locker for the exclusive use of residents, a large lounge area, a communal kitchen area with personal lockers, study rooms, laundry and ironing facilities, a 24-hour gymnasium, a basketball and table tennis area, and terraces with tents for outdoor study. It also offers the convenience of a large supermarket within walking distance and an extensive park in the vicinity for immersion in the greenery after studying.

The facility requires adherence to the General Terms and Conditions available in the Regulations and Forms.
USE: mixed
BEDS: 56 in 28 double rooms with private bathroom
Tel: +39 0245377590
Mail: milanolympia@in-domus.it

What you find in the structure
Common kitchen;
Bed linen;
Bathroom linen.
What you bring from home
Crockery and cookware (kitchen kit available at extra charge)
Regulation
General conditions of the facility available in the area Regulations and Forms.
Gallery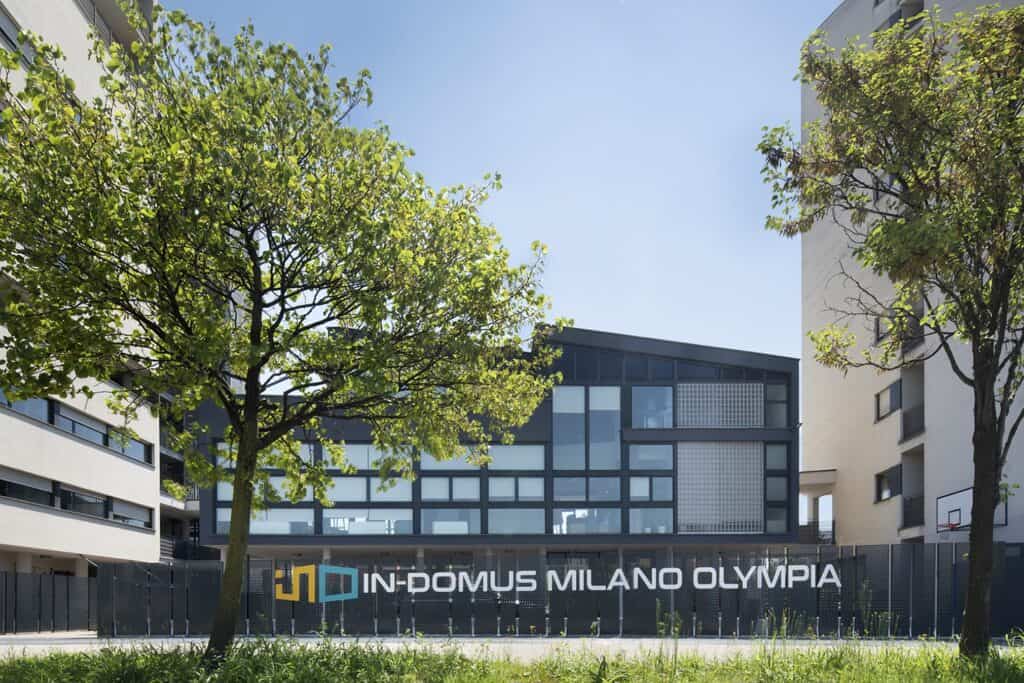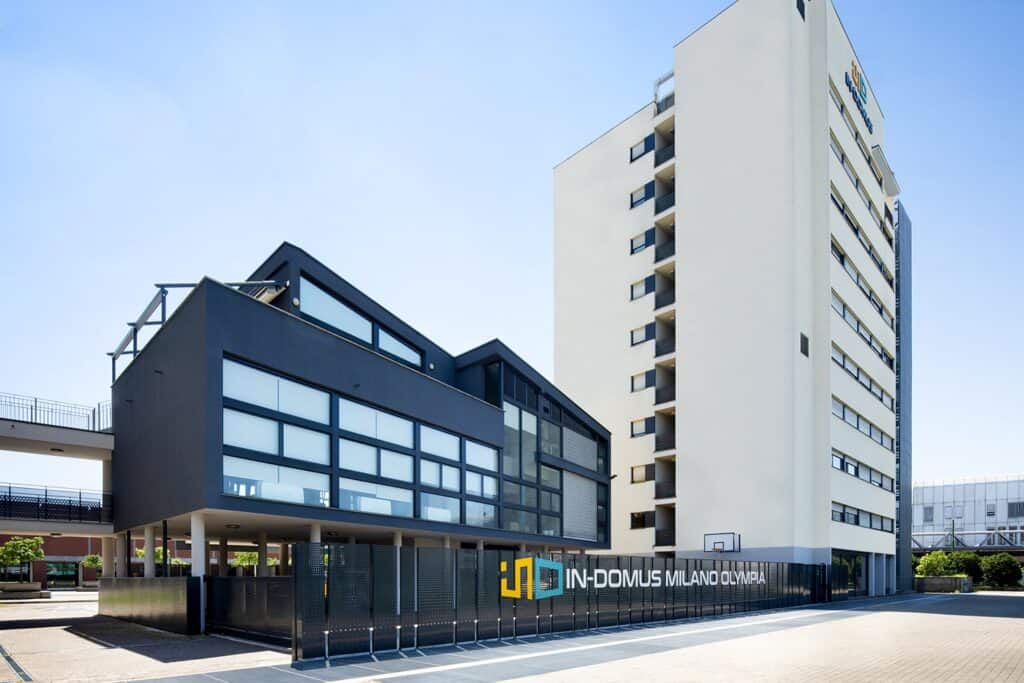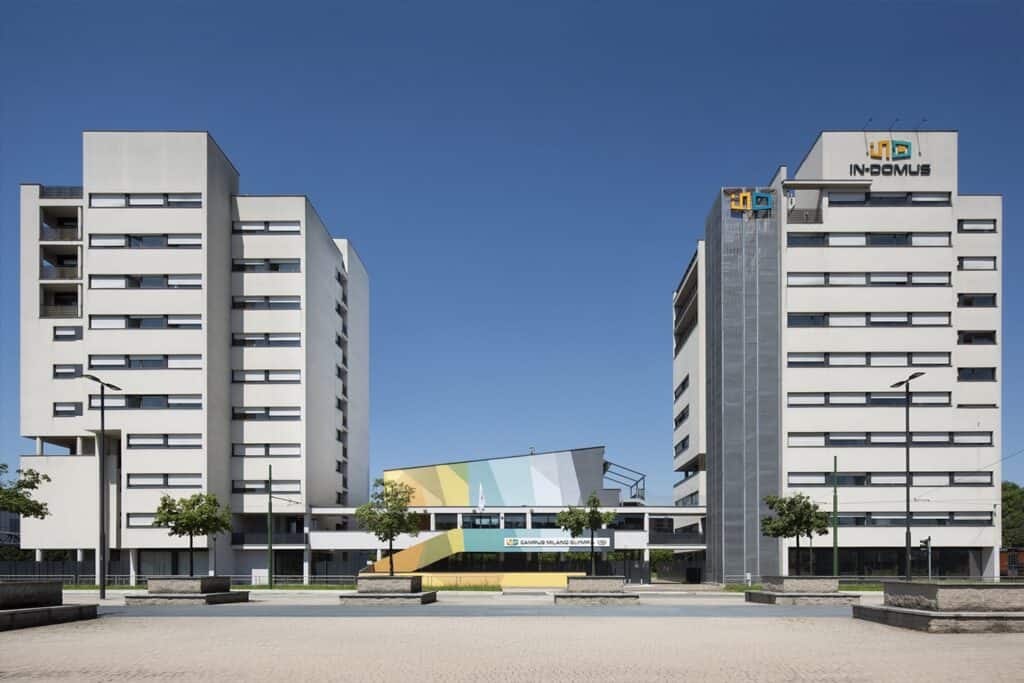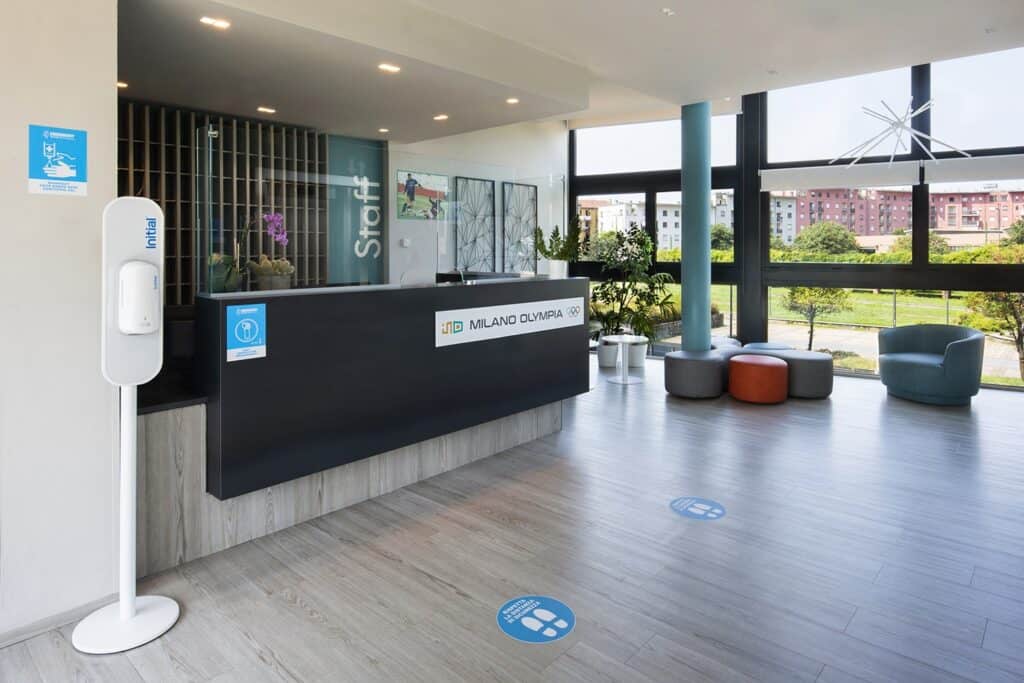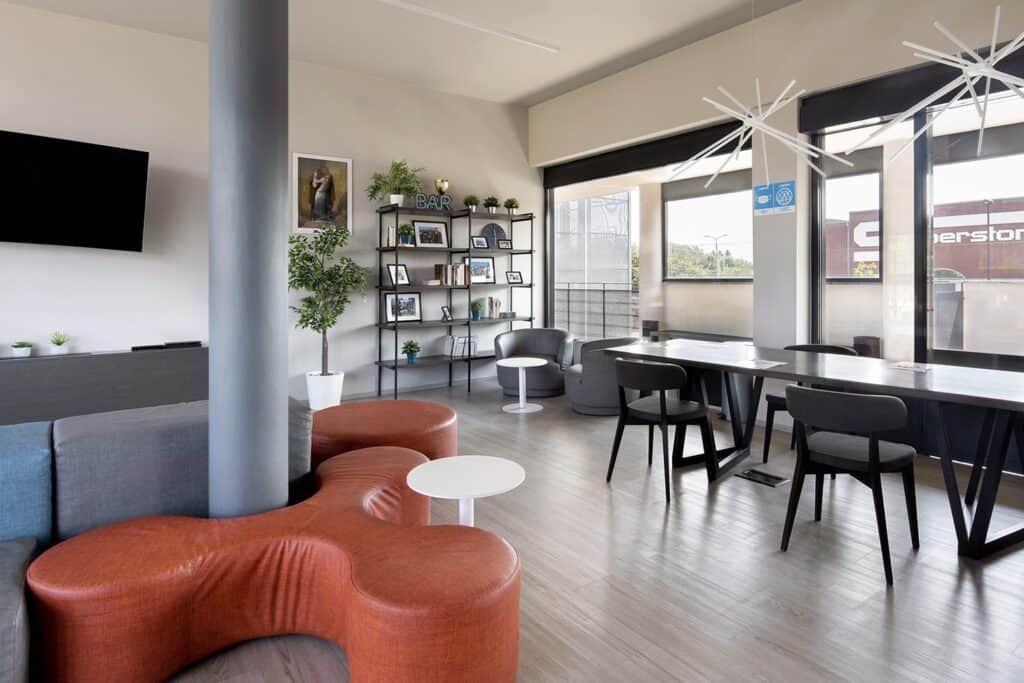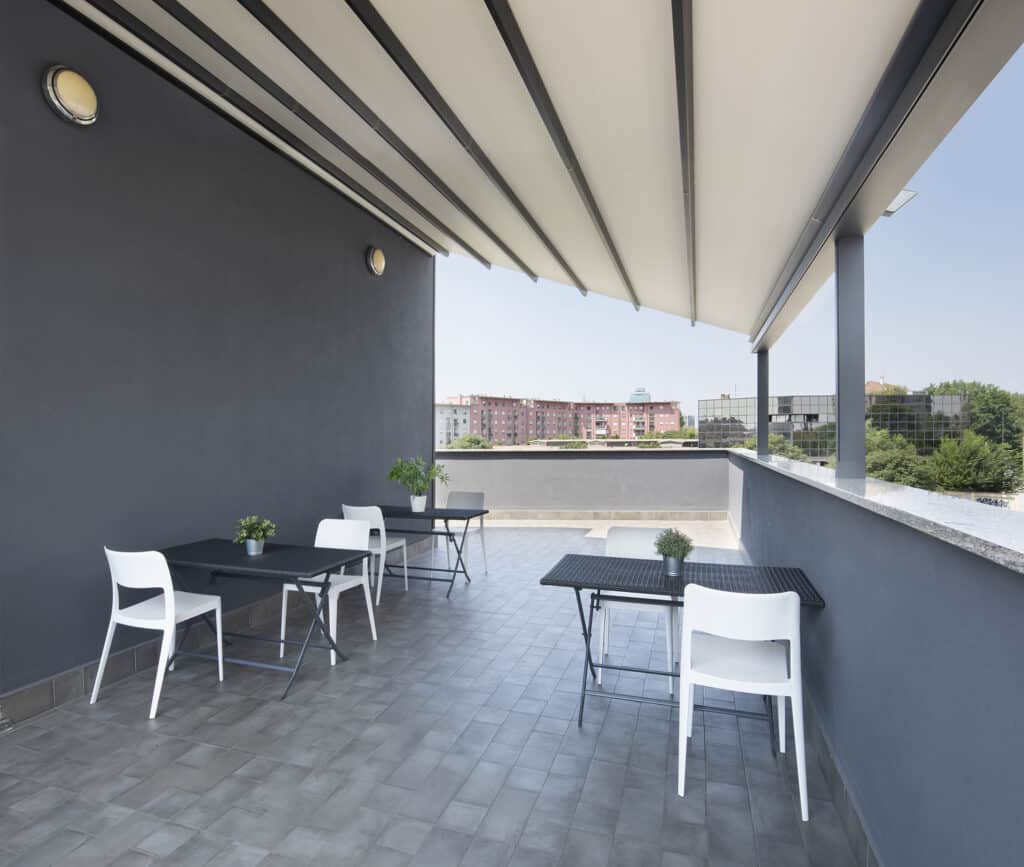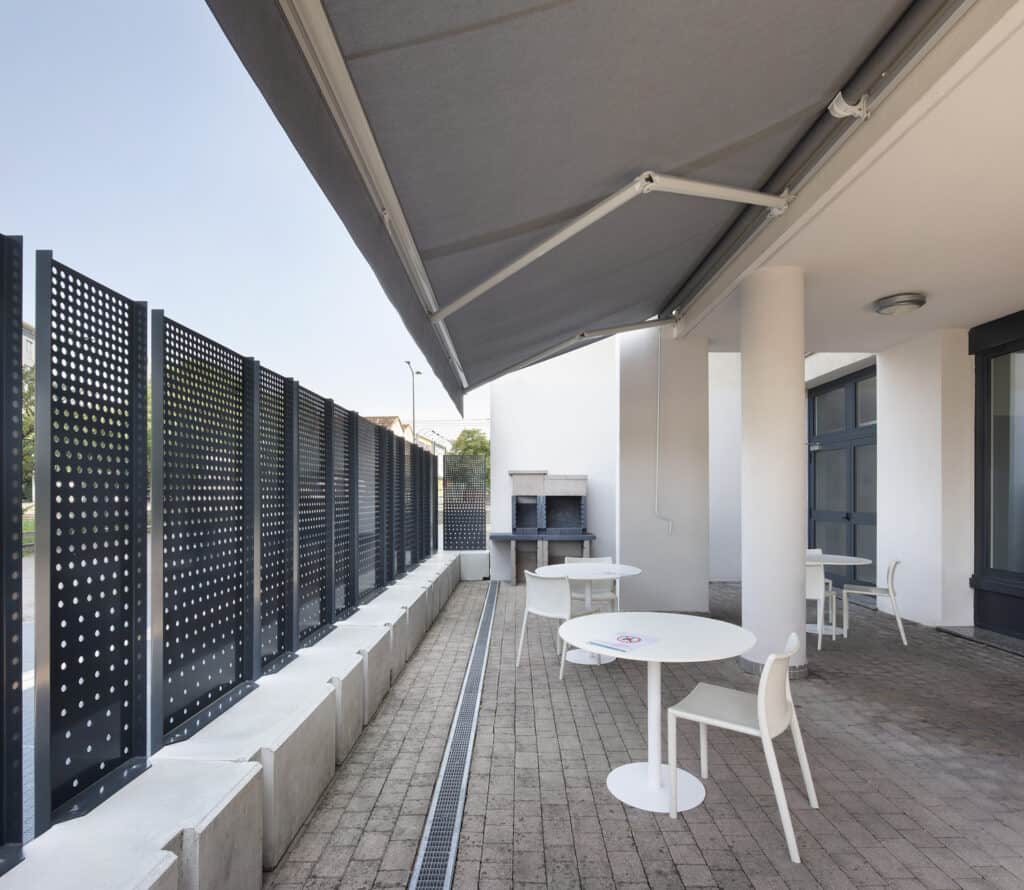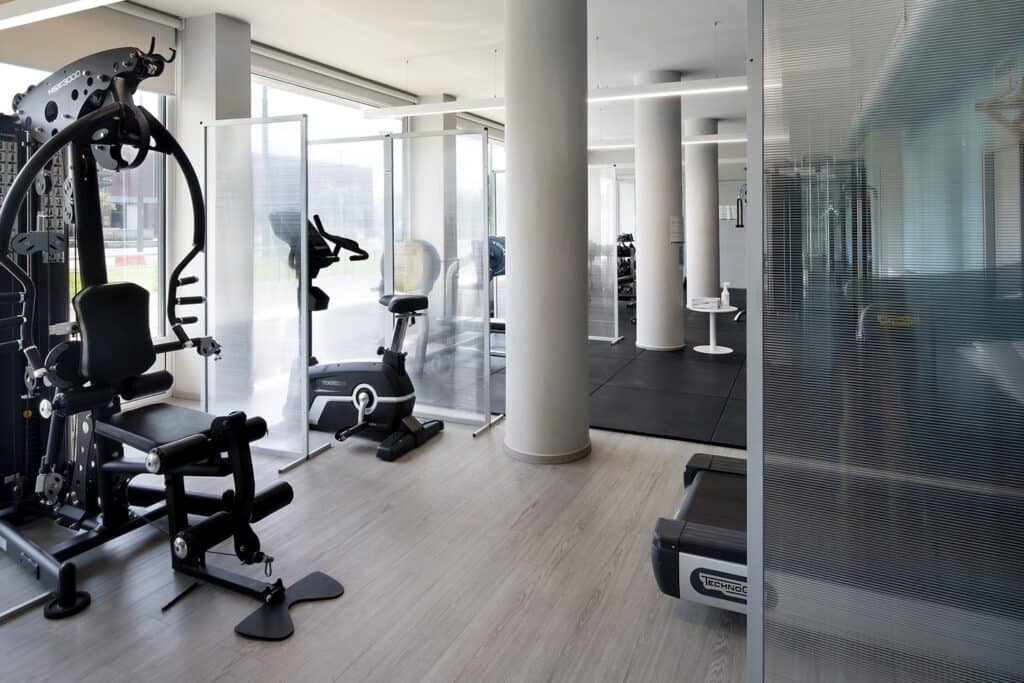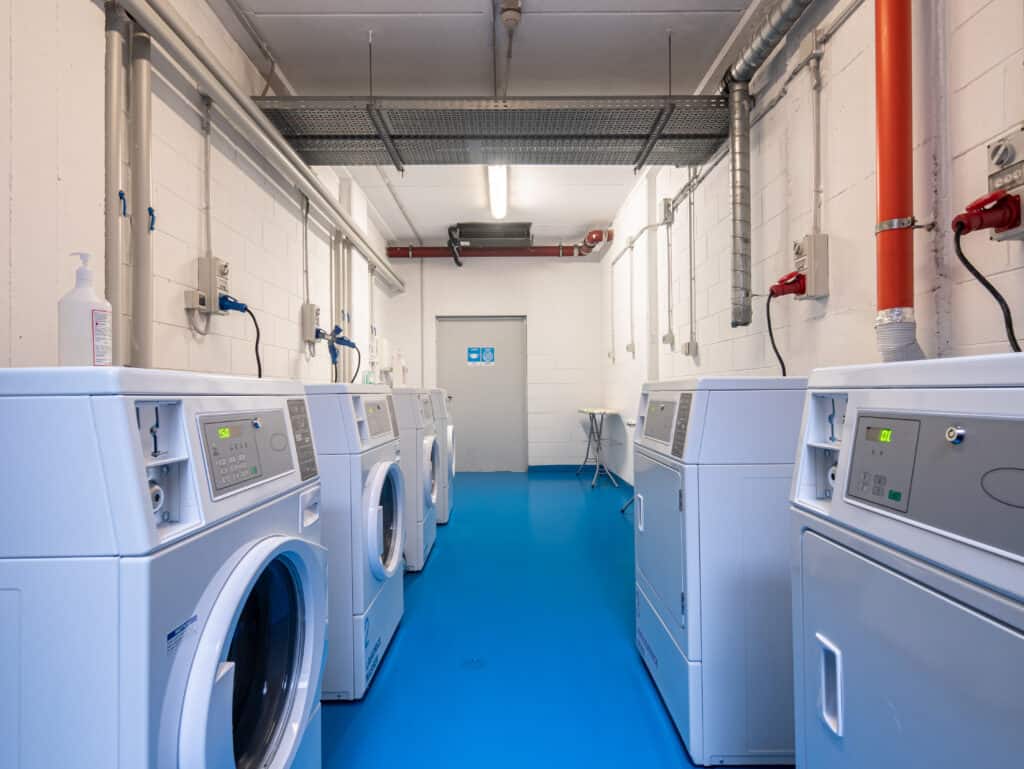 Where:
The Campus is located in Via Mario del Monaco, 4 - 20157 Milan